Proclamation
National Director's Message – The Joy of Resurrection.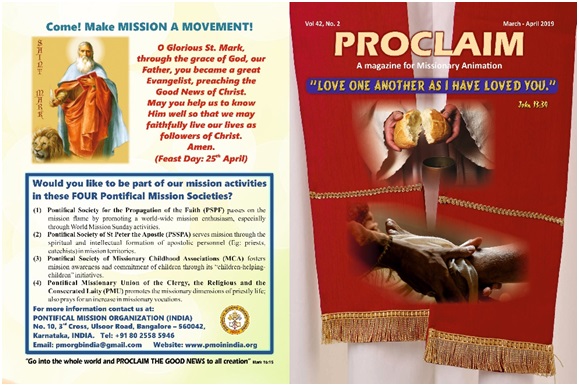 In this issue, the National Director emphasized on the gift of NEW life being God's blessing while reflecting on the Passion of Christ and His joyful resurrection.

Wishing the faithful a Grace-filled season of Lent and a Joy-filled season of Easter, he explained the vitality of Sacrifice and the Eucharist.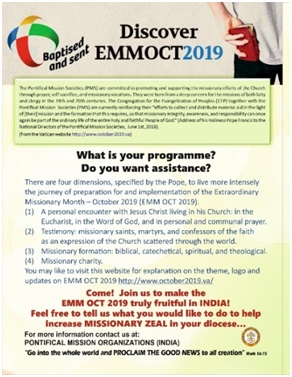 We included his message during his apostolic journey to UAE in "Pope Francis appeals for peace, dialogue and religious freedom" while also sharing his address for World Youth Day in Panama under "Keeping alive a shared dream."

We shared articles on the Second Vatican Council "Most monumental ecclesial event in modern history" by Robert Mickens and "Feet washed… bread broken" by Mahesh H Lobo.

We continued further on the scriptural background of "The Sacrament of Matrimony" by Fr Dr S Joseph Lionel and on the encouragement "Scripture Reading: Why and How" by Fr Ralph DaCosta SJ. We had a write-up on the Theological Symposium on Christian Faith held at St John's Medical College Campus, Bangalore, by the Catholic Bishops' Conference of India (CCBI) and the Congregation for the Doctrine of the Faith (CDF), which was attended by 44 Bishops and Theologians from India. The lives of Saints, St Turibius of Mogrovejo and St Lidwina, provided a testimony on Faith for our children. They also had the Bible Quiz and a short story titled "The power of determination." Other News Round-up continued.